Command Business Features Overview
A contact system doesn't have to be complex to be powerful.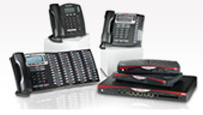 The key to creating success at any level is to find ways to work more effectively, rather than just work more.
Command Business provides an array of world class feature rich appliances ready to serve the needs of any business.
Feature rich systems enhance Business operations in several important ways:
The Business
The Systems
IP Gateways transforming legacy PBXs
IP Capable
Full IP Core Systems
The Features
Local Voice mail
Mobile User integration
Unified Communications
Ease of Configuration
Survivability
The Bottom Line On Features: Choose Command Business
Powerful features make it easy to work effectively and result in improved bottom line. With Command Business you will find a partner to identify what works best for you.
Command Business draws on proven expertise when transforming businesses to advanced technology.